Our family bought a 2015 Ford Transit 250 today and we couldn't be any happier! The whole process was so smooth and kudos to Luis for helping us every step of the way!! Super Auto Discounts will definitely be seeing more purchases in the future from us and anybody we can recommend. Luis went out of his way on the 4th of July so we could take it for a test drive even though they were closed. We cannot thank & this business enough!!
(Translated by Google) I recommend Super Auto I bought a Chevy Express Cargo Van and Luis took care of me very well, it was very easy and they helped me with the insurance also cheaper than the one I had (Original) Recomiendo a Super Auto compré una Chevy Express Cargo Van y Luis me atendió muy bien, fue muy fácil y me ayudaron con el seguro también más barato que el que tenia
I am a little late posting this but with the service I received it needed to be recognized! I purchased a 2013 Dodge Dart and it was one of the easiest most satisfying experiences I have ever made I am so grateful! The extent that everyone here went too just to make sure I had a good reliable car leaves me speechless i was in need of a new car and I just happen to have stopped by and walked in and from that moment I knew I was in the right place! if you're thinking about buying a car do not look anywhere else this is the place to go! Again thanks to everyone for all the help you guys truly are appreciated!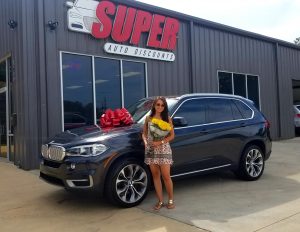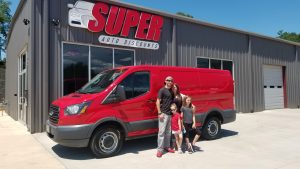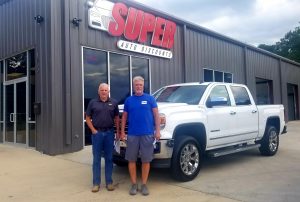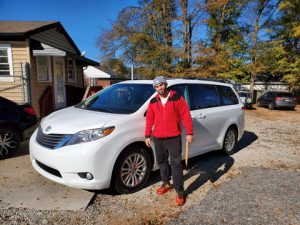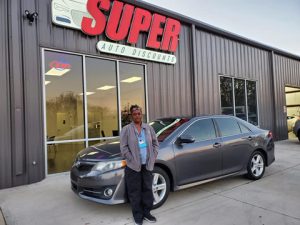 I almost purchased a car but unfortunately the car  I wanted wouldn't act right. So I am holding on to the money I have until Luis finds the type of car that I desire to have. Super Auto discount will always get my business because they are very honest about the condition of the cars and they will not let you purchase the car if they know something is wrong with it and will not accept any money until the car is ready to drive...This family owned business has nothing but integrity and they will always get my business... I just can't wait to purchase my car because I know my money is well spent... Way to go Super Auto Discount, you guys are the best!!!
Nothing but good things to say about Hector and the rest of the Super Auto team! Everyone is very helpful, friendly and honest. There's no haggle, hassle or bs. They do what they say they are going to do and their high level of integrity is a rare find in the used car business. I highly recommend Super Auto Discounts for a fair priced, stress free buying experience.
Super Who? Super Super Auto Discounts..... Where Do I Start? My Experience With Super Auto Discounts Was top Notch. I Was In The Market For A Dodge Charger. During My Car Search I Came Across A Dodge Charger On The Website.... Only To Find Out It Was Sold. I Was Disappointed By The Response. But Heaven Opened Up And I Was Told That They Had Another Charger That Was Getting Ready To Be Put Out On The Lot. What Do You Know? I Purchased That 2014 Dodge Charger Back In May 2020. I Absolutely Love This Car. Luis Was Such A Big Help In The Process From Start To Finish. The Application Process Was Smooth And Easy. Luis And Juan Made Sure The Vehicle Was In Excellent Condition /Safe Driving Condition All Way Down To Detailing It For Me. This Was A No Hassle Process And THEY TREAT YOU LIKE FAMILY. I Would Recommend Super Auto Discounts To EVERYONE. I am Indeed Blessed To Give Them My Business In The Near Future As Well. You Will Not Be Disappointed. They Will TAKE GREAT CARE OF YOU!!!! Once You Get Your Vehicle And Any Issues Arises No Problem They Will Not Leave You Out To Dry. Very Responsive To Calls, Text, And Facebook Messages.... The entire staff at Super Auto Discounts Is Very Honest, Professional, And Keep Their Word And Make Sure The Job Gets Done!!!! Thank You Luis And Juan And The Staff At Super Auto Discounts!!!!!
Was looking to buy a vehicle with them but unfortunately I couldn't find any cheap insurance. I paid $500 for them to put the vehicle on hold for me and when I told them I wasn't going to be getting it cause of the insurance they refunded my money back to me no problem! These are good and honest people! I would definitely like to still do business with them in the future!